The Way to Victory Foundation
I have always "donated" my creativity, enthusiasm and support to organizations and causes I believe in. The Way to Victory Foundation is the most recent addition to that long list. I have known founder, Robert Woods, for 13 years; he's married to my best friend. He is a retired public administrator who holds a PhD in Educational Leadership and endurance athlete. His wife and I have crewed many of his ultra-marathons and Iron Man races.
The Way to Victory Foundation is in the process of securing funds to construct a therapeutic ranch in Sullivan county, NY. The ranch will be a center of hope and healing for victims and families who suffered trauma and abuse. Rob found that cycling was "a vehicle to hope and healing" through his experience of trauma. There in lies the inspiration for the iconography, tag line and branding for the foundation. The organization will sponsor an ultra-cycling team and distribute free bicycles and helmets for children to promote comprehensive well-being – physical, emotional and spiritual.
The foundation's primary color scheme includes blue, yellow, black and white. However, we have developed a full palette to include green and red as well. The promotional flyer and graphic below employ the green in support of the primary colors. Blue communicates the sense of serenity, security and reliability the organization hopes to offer it's clients. Yellow speaks to the hope that is central to their mission. Black is included to invoke strength and power to overcome trauma. While white represents the "new beginning" supported by the foundation's staff, programs and services. Symbolism in icon is detailed on "
Logos
" page.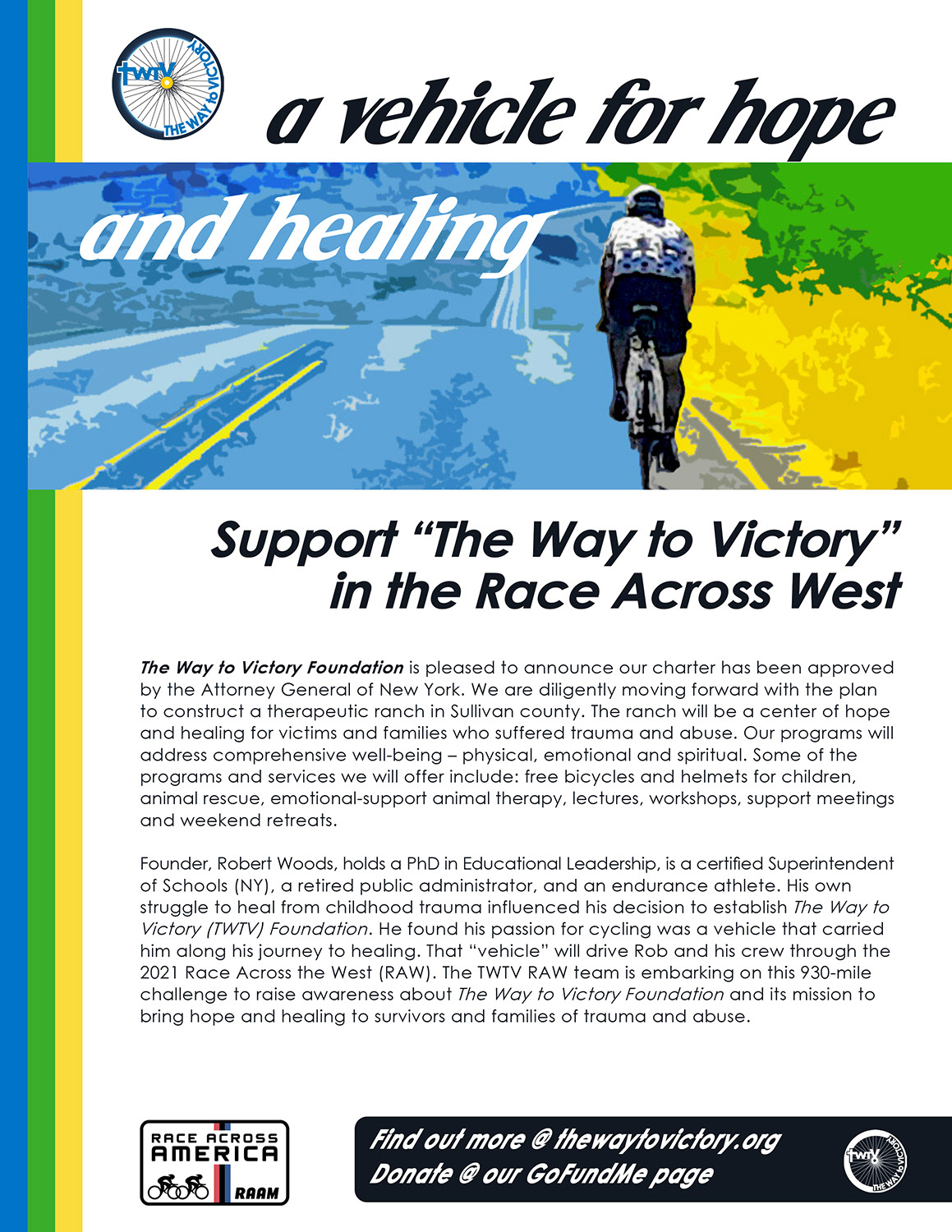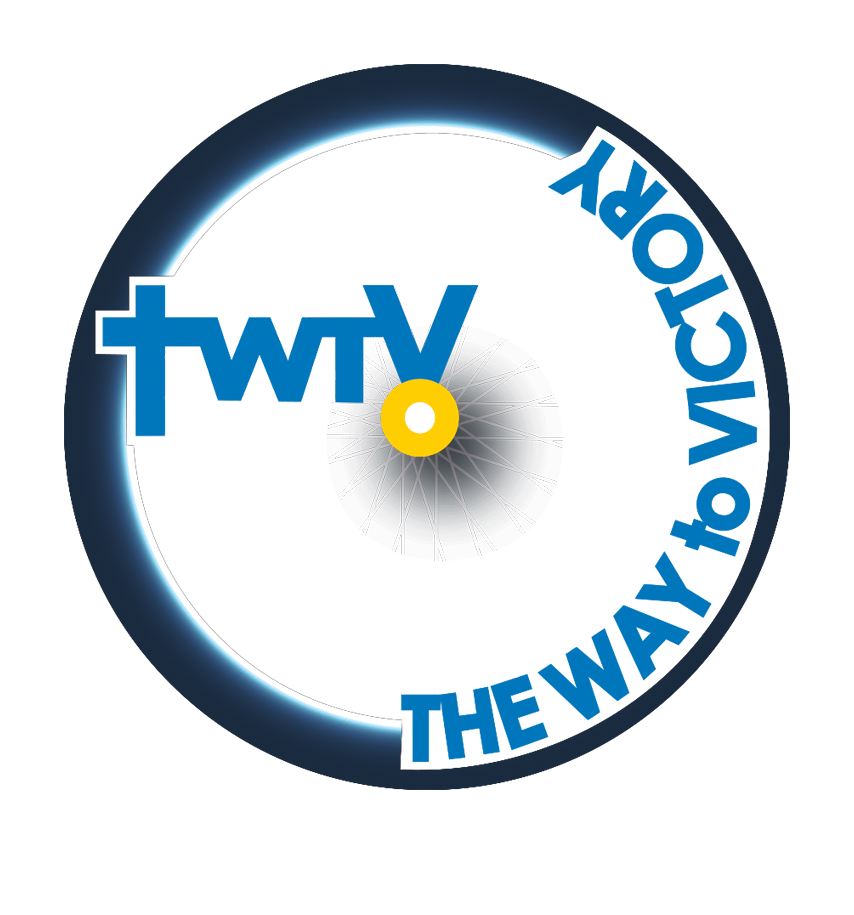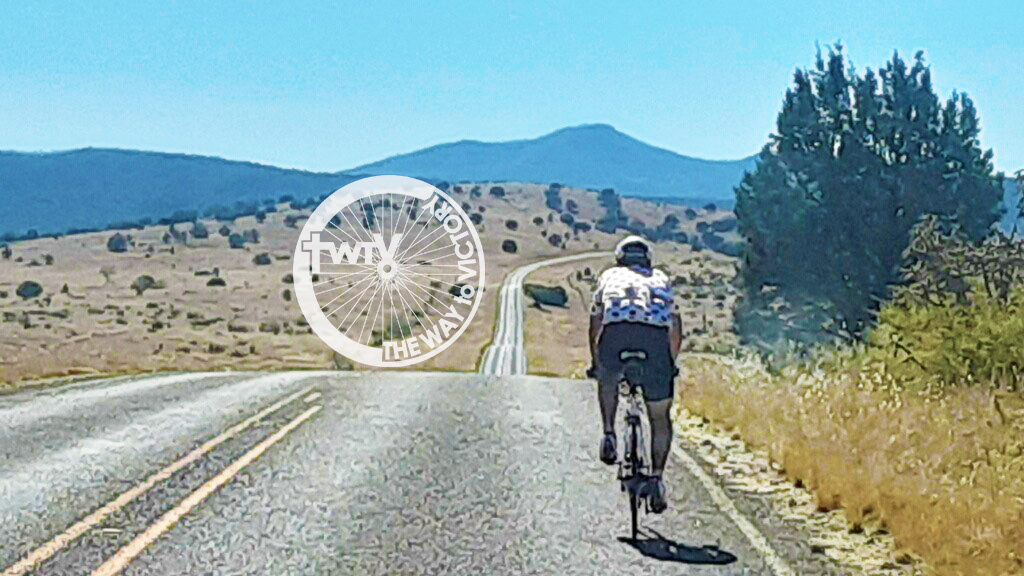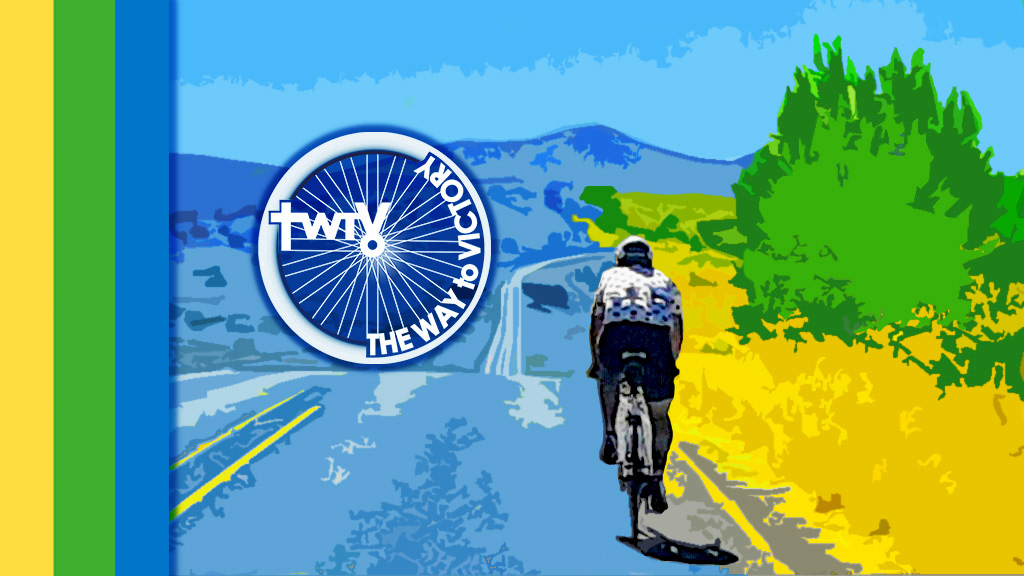 TWTV Video Series: Introduction
Rob Woods recorded himself to create a series of videos to introduce The Way to Victory Foundation and it's ultra-cycling team. I did not "cut" the video file, my editing was limited to panning and zooming. I also added lower third graphics, title graphics and feature graphics throughout the files. In addition, I enhanced the audio track on all files.
2011 Raise the Roof: The Benefit for Tornado Relief
On June 1, 2011, tornadoes tore through a handful of municipalities in central and western Massachusetts for the first time in a century. The unsuspecting residents were caught off guard. Many sought shelter in basements while their homes and belongings above them were laid to waste by the savage winds. An employee at my company and his family were among the unfortunate who suffered great loss. Many at the facility wanted to help and I happily pitched in to organize the event. Together we raised almost $8,000 for the family and helped them "raise their roof". Please follow the
link
to see the full scope of work.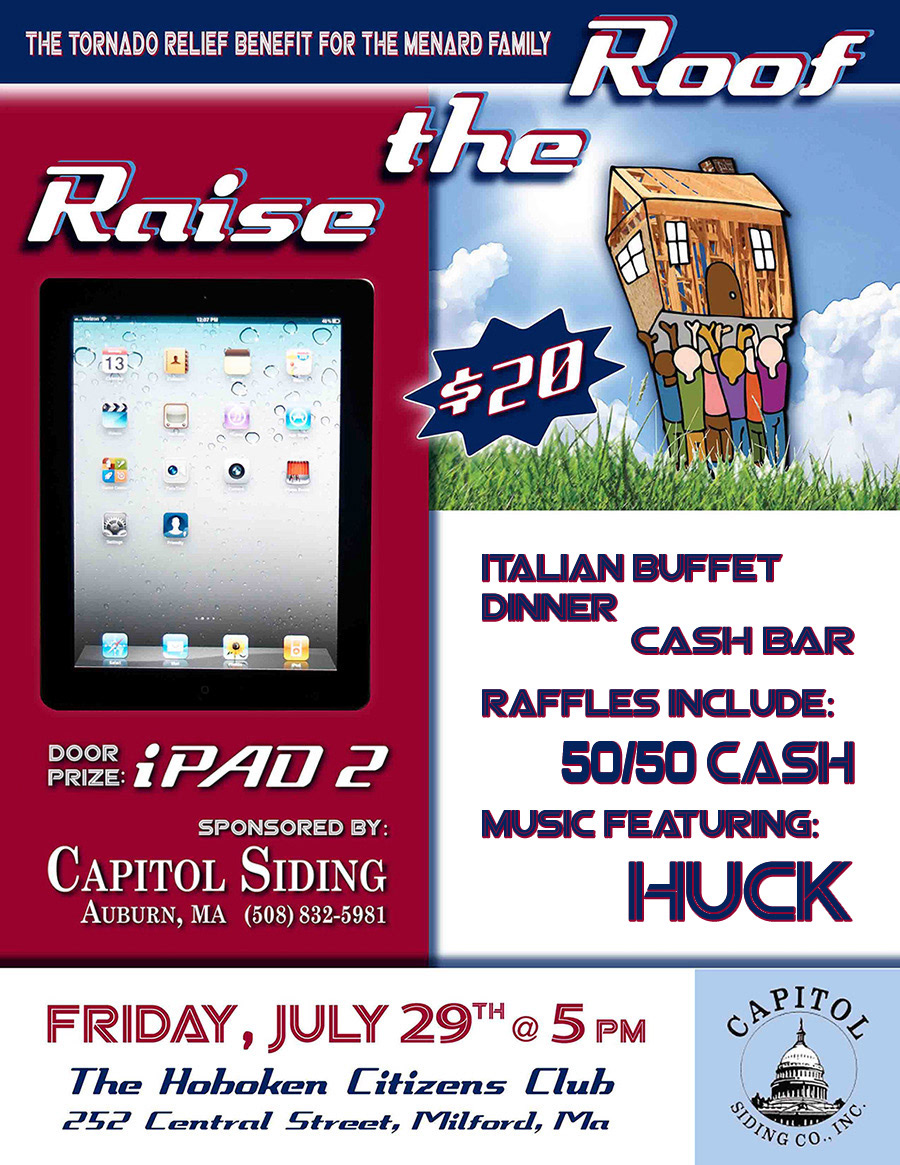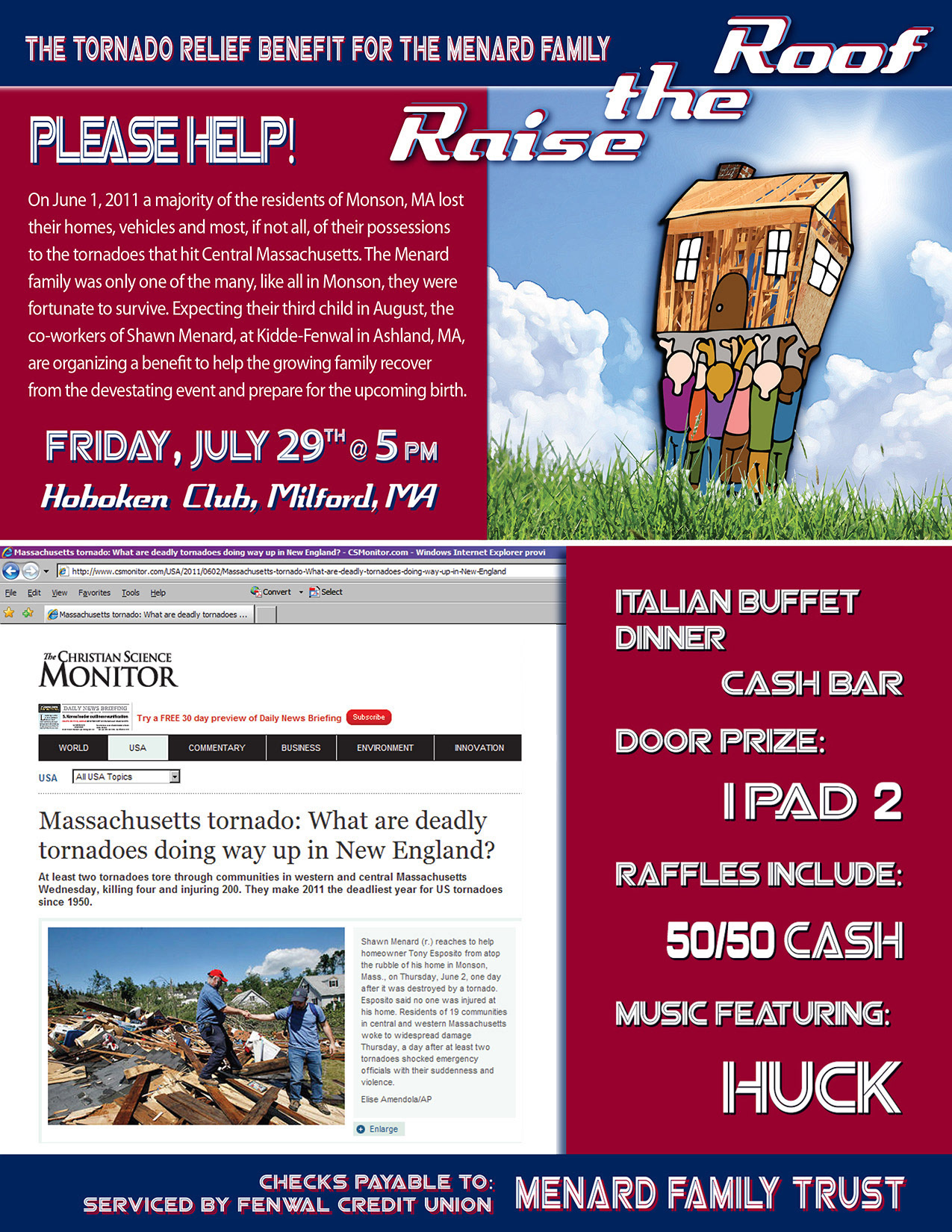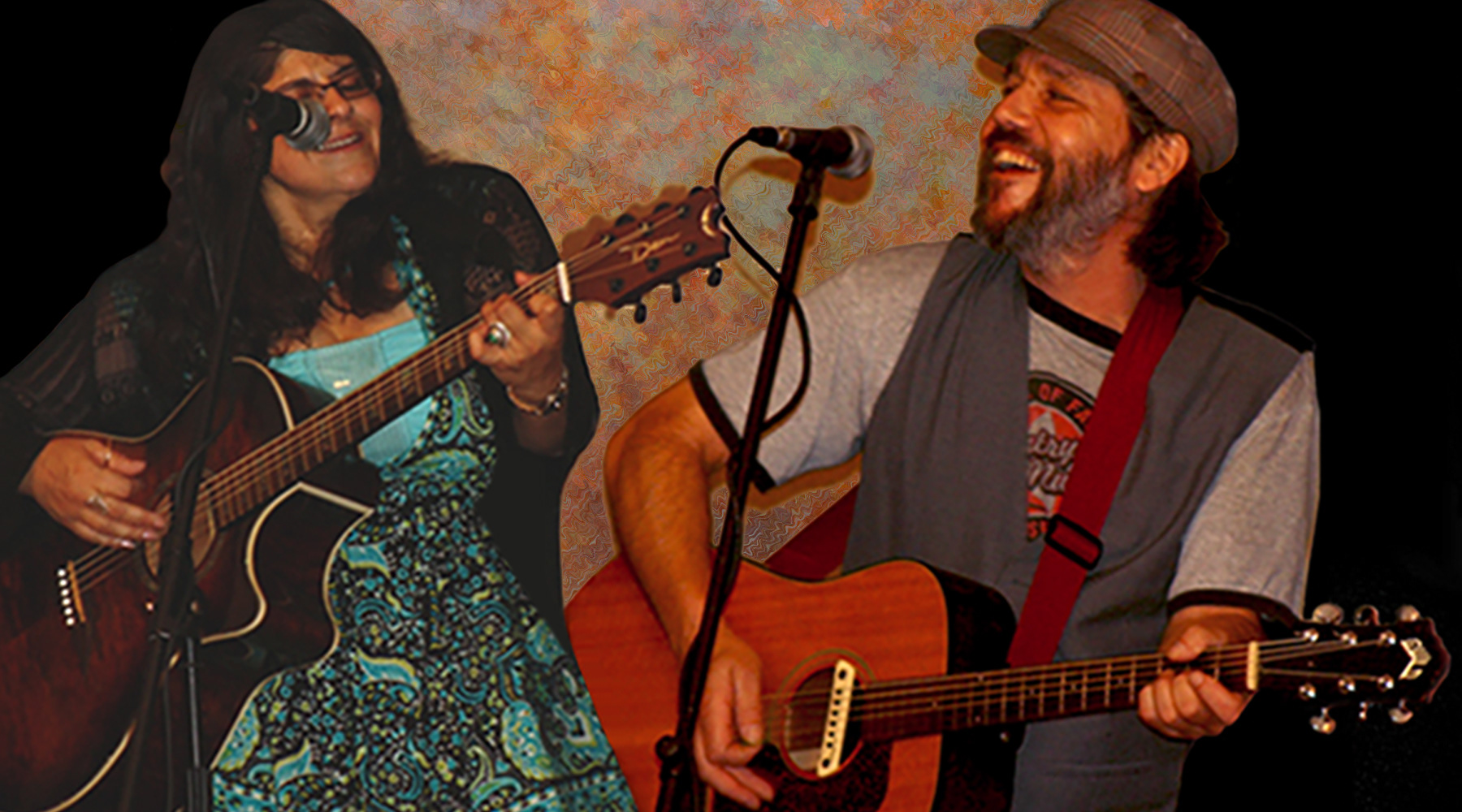 2007 Starting Over: The Benefit to Recover from Fire Loss
In 2007 one of my co-workers suffered a total loss of property when her apartment building caught fire. I immediately wanted to do something to help so I set out to organize a benefit. The night was a huge success... all in attendance enjoyed a wonderful meal, amazing music and we raised almost $3,000 to help my colleague "start over". Follow the
link
to see the full scope of work for this event.